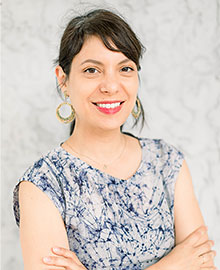 Jennifer is a board licensed acupuncturist and herbalist (CA, FL), as well as a national Diplomate of Oriental Medicine certified by the NCCAOM.  She studied Traditional Chinese Medicine at Dongguk University in Los Angeles, where she earned her Master's of Science and graduated summa cum laude, receiving the valedictorian award.
Her clinical experience includes extensive training at her alma mater's medical center in the heart of Koreatown, Los Angeles, as well as an internship at the Engemann Student Health Center at the University of Southern California.  Jennifer has worked in integrative health settings with chiropractic and bodywork therapists, alongside her colleagues in community acupuncture, as well as providing treatments for private clients.  Her clinical interests include pain management, women's health, stress and fatigue, anxiety, insomnia, digestive issues, as well as promoting internal balance, relaxation, and immunity.
Jennifer resided in southern California for over a decade before making her way back to Florida, where she grew up and received her undergraduate education in Visual Arts at the University of Florida.  Although many of her interests lie in creative pursuits, Jennifer has always recognized the detail-oriented, pragmatic part of herself which blends with the study of acupuncture well.  The practice of acupuncture is not limited to itself, but rather embodies an entire holistic lifestyle.  Jennifer enjoys the approach of individualized treatment, guidance and self-motivation that occurs when interacting with anyone committed to benefiting their health.  The results are inspiring and are what keeps her interested in utilizing this medicine that spans depth and time.
Jennifer has recently made her home in Northeast Florida with her husband, 16-month-old son, and their dog Penny (who also made the long trek from California to Florida).  She is thrilled to be a part of the team at Jacksonville Acupuncture Clinic and excited to begin new journeys with those who are seeking a strong yet gentle, focused, and fulfilling path to their health and wellbeing.