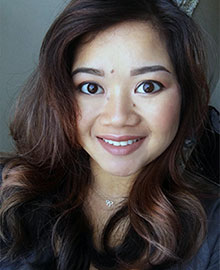 Hi! My name is Sotheavy [So-Teh-Vee]
I usually get asked right off the bat, where are you from? What is your nationality? I am happy to share with you that I was born and raised in Jacksonville, FL and if you guessed Cambodian, you are correct!
I am licensed as an esthetician and tattoo artist (for cosmetic makeup) and I am here for all your beauty needs and then some! – From makeup, to skincare, to brow-love, to lashes and more!
I initially entered the beauty industry as a makeup artist, doing primarily bridal parties. Little did I know that I would fall in love with the world of beauty as a whole. Makeup is not made to mask but rather enhance the natural beauty you've been given. The foundation of it all is your skin. I am not here just to paint faces but to help you achieve your no-makeup makeup goal!
Beauty Therapy was created to be a safe space for that moment you need for yourself. Through my services, I like to customize what is right for you. Just as we are each different individuals, brows are like sisters and not twins and each of our eyes have different lash cycles. It is best to not assume that what works for someone else may work for you.
My goal is to not only have happy clients but also to build relationships. I want you to walk out exuding confidence, empowerment and a sense of 'you got this!'. Let your inner beauty resonate. There is no better feeling than helping individuals feel beautiful inside & out.
Whether you need some assistance with skincare, being pampered, or just relaxation my door is always open. So, come have a lie down and get up feeling beautiful.